Matthew Fox asks us to 'Check it out' with the aid of a perceptive reflection on Tokyo sensitivities.
Peter
———- Forwarded message ———
From: Daily Meditations with Matthew Fox <Team@dailymeditationswithmatthewfox.org>
Date: Mon, 26 Jul 2021 at 08:35
Subject: [DailyMeditations] 07/26/21 On Opening the Olympics & Taming Our Reptilian Brain
To: Peter Challen <peterchallen@gmail.com>
View this post, video, and more on our website

The Creation Spirituality Lineage Calling All Social and Environmental Activists, Mystic Explorers, Justice Makers, Cosmic Thinkers, Earth Keepers

Daily Meditations with Matthew Fox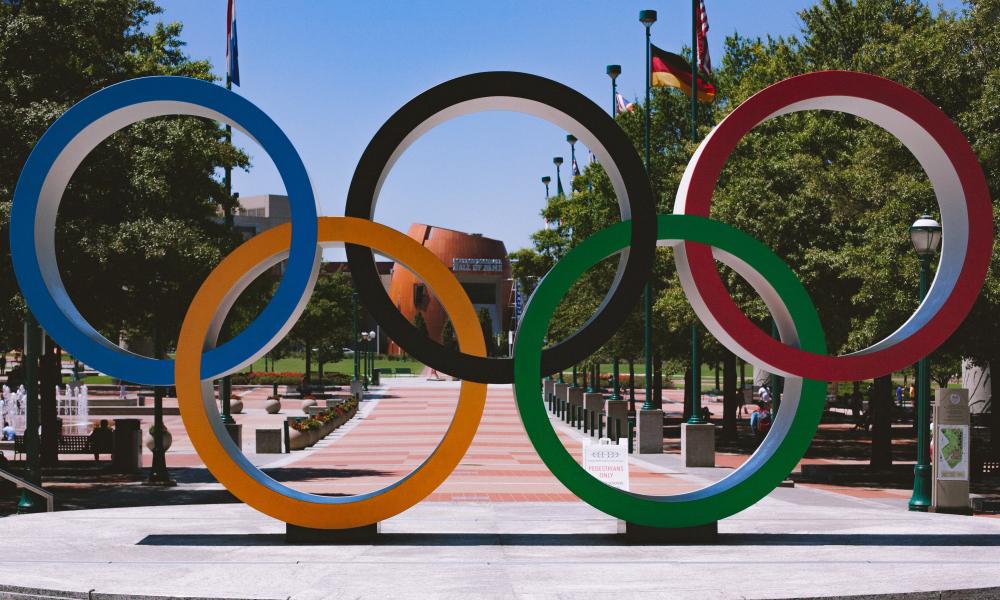 On Opening the Olympics & Taming the Reptilian Brain

July 26, 2021
We humans are a curious lot. Some days, we drive one another crazy; others, we touch one another with our beauty, generosity and courage. Some occasions it's a mix of the two.
On Friday, I was moved by much of the Olympic opening ceremony, especially the big picture of nations of the world, diverse peoples, cultures, religions, costumes gathering to do something that enhances our wonder and appreciation of excellence and hard work, something we call games.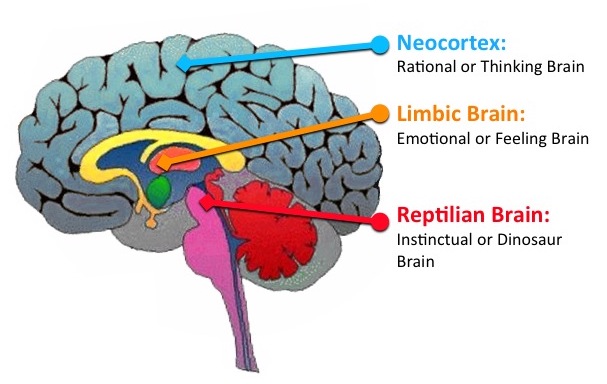 The triune brain. From Anatomy of Our Brain and Neural Computation by Aycha Kurtulush. Image taken from Luisetto, Mauro, 2018.It was beautiful to see the peoples of the world getting together not to make war but to make sport happen, following on years of demanding preparation, training and discipline that are all part of being an athlete. Beauty was present at the assembly in Tokyo.

Amidst all the conflict in the world, it was a bit of a respite to meditate on some of the better expressions of our species. And by definition (my definition anyway), it was also a rebuke of the dominance of the reptilian brain.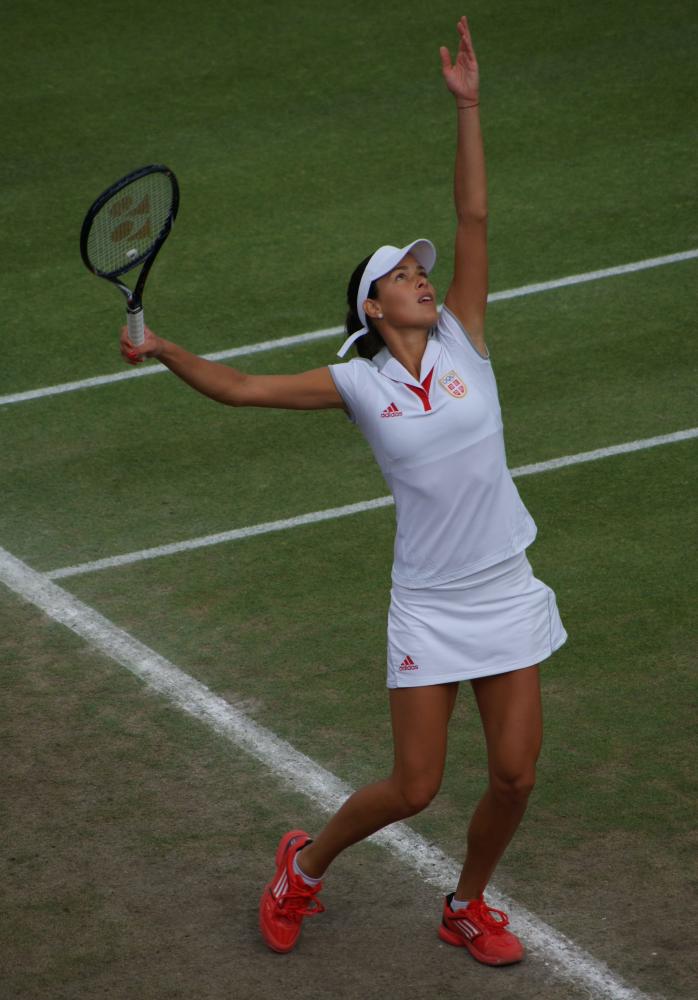 Ana Ivanovic in the process of serving. This picture was featured on the front page of her website. Photo by Zoë Reeve on Unsplash.
The "I win, you lose" consciousness of the reptilian brain is currently running naked and unbridled in much of the politics and authoritarian attractions of our time including war and preparations for war.

We find it in the media and the social media, so it is literally "in the air." It is a sign of our times. The reptilian brain lies behind the history of slavery, empire building, the genocide of indigenous peoples and the way we are currently treating mother earth and all her amazing creatures. It is out of control. And it lies at the heart of the false masculine, the sick masculine, the toxic masculine and therefore of patriarchy.
We can choose to tame the reptilian brain rather than be run by it. I recognize three ways to do that:

First is meditation. Reptiles are not good at bonding but are very good at solitude. Being still and alone tames the reptilian brain therefore. Art and creativity also steer the reptilian brain to positive directions. And thirdly, sport.

Sport actually plays with the reptilian brain—it creates boundaries, time limits, rules and referees and then says: "Go for it. Let your reptilian brain work hard to win"—and fans share wildly in the excitement of my team winning and yours losing. And, when the final whistle blows, it's over. There's a winner and a loser until next time.
There is genius in humans coming up with sport as a means to play with the reptilian brain. The Olympics are part of that genius.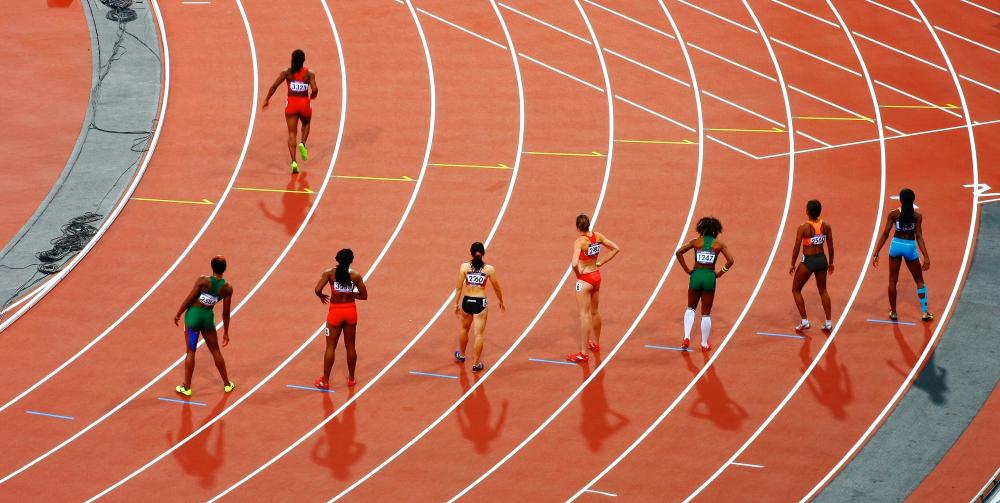 Women's track team preparing for a race. Photo by Matt Lee on Unsplash.Yesterday also, there was an article on the internet about a scientific finding that "humans are hardwired to cooperate" and that selfishness and the drive for supremacy are recent additions to our nature. That the so-called "selfish gene" of Richard Dawkins and others are more projections by unexamined souls and by patriarchy than they are built into our humanity by evolution. "The assumption that pre-historic life was a desperate struggle for survival—is false."

Check it out!
See: https://scroll.in/article/971633/humans-are-hardwired-to-cooperate-traits-like-selfishness-and-supremacy-are-recent-ones
On sports as spiritual experience, see Matthew Fox, Confessions: The Making of a Post-denominational Priest, pp. 19f., 26f., 49-52, 60.

Also see Matthew Fox, Whee! We, Wee, All the Way Home: A Guide to a Sensual, Prophetic Spirituality, pp. 43-49.
Banner Image: The famous Olympic Rings. Photo by Bryan Turner on UnsplashTo view Matthew's video, please click the image. You will be taken to today's post on the Daily Meditations with Matthew Fox website, where you can see the meditation in a larger version and also view Comments from meditation participants and answers to questions that are posed. In this way a kind of community is developing around the DM.
If you can't reach Matthew's video on the website, try his YouTube channel here.Queries for Contemplation

How does this meditation connect to the thinking of Howard Thurman and other mystics we are considering? And to your own experience?
Recommended Reading

Confessions: The Making of a Post-Denominational Priest
Matthew Fox's stirring autobiography, Confessions, reveals his personal, intellectual, and spiritual journey from altar boy, to Dominican priest, to his eventual break with the Vatican. Five new chapters in this revised and updated edition bring added perspective in light of the author's continued journey, and his reflections on the current changes taking place in church, society and the environment.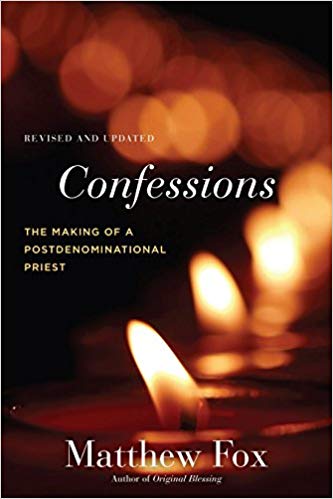 Whee! We, Wee All the Way Home: A Guide to Sensual Prophetic Spirituality
Years ahead of its time when first published in 1976, this book is still bold and relevant today. Perfect for anyone who thinks mysticism needs to get out of the head and into the body. Matthew Fox begins the Preface to this book by stating, "This is a practical book about waking up and returning to a biblical, justice-oriented spirituality. Such a spirituality is a way of passion that leads to compassion. Such a way is necessarily one of coming to our senses in every meaning of that phrase." One of Matthew Fox's earliest books, this title explores the importance of ecstasy in the spiritual life. Fox considers the distinction between "natural" ecstasies (including nature, sex, friendship, music, art) and "tactical" ecstasies (like meditation, fasting, chanting); he goes on to consider that a truly authentic mysticism must be sensuous in its orientation, so to cultivate the maximum amount of ecstasy for the maximum amount of people.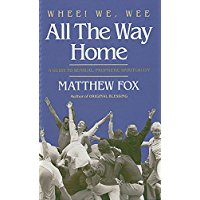 Responses are welcomed. To add your comment, please click HERE
to go to our website and scroll down to the Comments field.
Please share this post! Just click the buttons below.
Upcoming Events



Join us for a Virtual Teach-in with Isa Gucciardi and Matthew Fox, hosted by Rev. Cameron Trimble.
August 13-14, 2021 (Fri-Sat)
Shamanism in Buddhism and Christianity
Session 1: Friday, August 13 at 4pm-6pm PT
Session 2: Saturday, August 14 at 9am-12pm PT
Session 3: Saturday, August 14 at 12:30pm-2:30pm PT

Join Matthew Fox for a thought-provoking 7-week course: Answer the Call for an Uncommon Life Through the Mystical Teachings of St. Hildegard, Tuesdays, 6/15 to 7/27. While the course has begun, registration remains open, with recordings of past classes available. Learn more HERE.

Recorded Workshops

Praise for Hildegard of Bingen, A Saint for Our Times: Unleashing Her Power in the 21st Century


"Hildegard of Bingen speaks not only to universal concerns of the human condition on this planet but also to our current often destructive relationship to our planet….Although this book is quite short, it is packed full of a wealth of images, insights, ideas, and juxtapositions. Reading it a chapter a day over the space of a week left my head awhirl…"
— Review by Kathleen D. Clark, Ph.D.
To assist us in getting this book to reach more people, please go to Amazon and leave a review!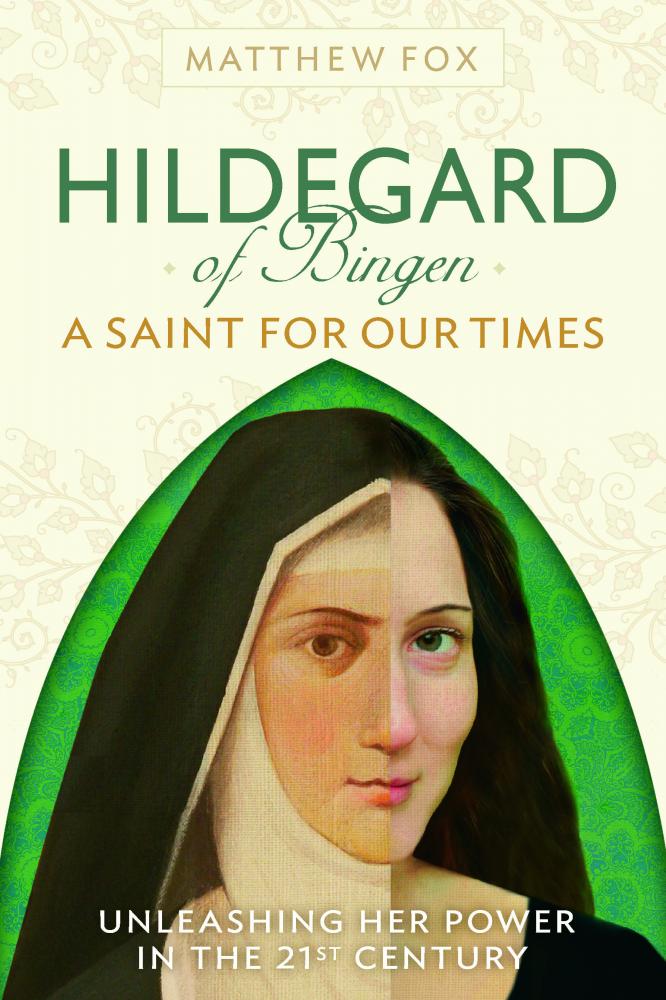 Inspired by what you're reading?
Please feel free to share your insights on Instagram or Twitter using the hashtag #RevDrMatthewFox and tag Matt with @RevDrMatthewFox

FOLLOW MATTHEW FOX:
Twitter
Instagram

Daily Meditations with Matthew Fox is made possible through the generosity of donors. Please consider making a tax-deductible donation. Thank you!

Did you receive this email from a friend?
You can subscribe to our daily meditations via the opt-in box on the sidebar at DailyMeditationsWithMatthewFox.org